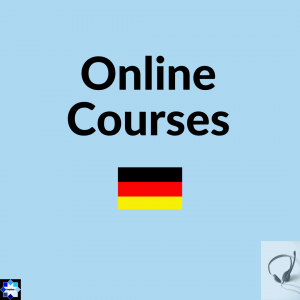 Our German Online Courses

German online courses: go online!
Our online courses are a great option – not only in Corona times.
What we offer
We offer a range of German courses and all of them can be run as online courses as well. You save time and costs for travelling. Not only is that good for our environment, but it also renders a much broader range of service offers available. Getting local services is good, but online services take this idea to the web. 
Your advantage
If you like the idea of digitized content and materials, online courses are the best solution for you. You save on paper and you have your digital content in perfect quality. Saved in the cloud it would be accessible from anywhere.
In Corona times, online courses help us restrict the number of social contacts, comply with distance and contact rules, and yet enjoy our individual or group courses. No lockdown of any kind would actually interrupt your lessons and keep you from learning German. You could even make good use of such times and intensify your language learning efforts in these difficult times.
Your choice
Prerequisites: 
You don't need much. You can do online courses on all devices with an internet connection: Tablet, smartphone, laptop, PC etc. The software does the rest for you. Ideally, you own a headset with microphone and a web camera and you are set.
Software:
In most cases, you don't need to do much either here. You may be asked to install a small tool or client, but a lot of today's video conferencing tools make it easy to use them.
Tools come in the form of small apps which work with most devices.
We like to work with a range of tools, all of which have their pros and cons. If you have a preferred tool, or one that you are already familiar with, no problem. We would be happy to include your favourite conferencing tool.
Course types:
We offer online classes on all language levels and for all types of courses.
Course format:
Online courses are most fun in a small group. Such group courses usually offer the best possibilities for any language course. Of course it is also possible to have a one-to-one online course.
Latest Posts
on Instagram